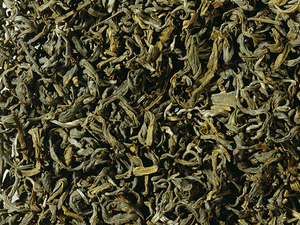 Also called "Tua Chua-Lai Chau" in Vietnamese. The leaves of this rarity come from the old "Tuyet San" tea trees which grow up to 10 m in height in the mountain ranges in northern Vietnam at an altitude of about 1,500 m. This tea captivates with a smoky green, beautifully curled leaf. 

Brew for 2-3 minutes.
Temperature: 75° - 80°C.
Use 4-5 teaspoons per litre of water.